The original fusion taco
Due to the rise of social media, vacation photos, and incessant ads for flights and holiday packages, we sometimes think that travel is a recent phenomenon. But humans have been travelling, exploring, and migrating for thousands of years.
When we travel, we take along with us our knowledge, our cultures, and our food. Sometimes it's a comforting candy that reminds us of home, and sometimes it's recipes from where we came from. As we share these things with other people, our food grows and adapts to the resources of different places. It evolves over and over with every person who makes it. So, it should come as no surprise that some of our favourite food adaptations may not have been invented in the place that we thought that they did.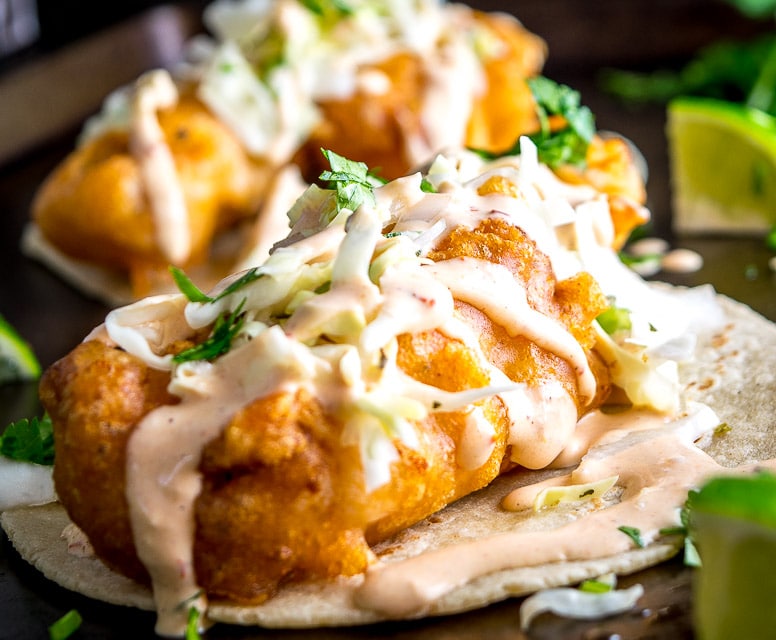 Fish tacos, the kind that's filled with delicious and crispy, breaded fish, are actually an Mexican-Asian fusion dish. The dish was invented in Baja California, Mexico; roots that make sense, considering you can't be more than 75 kilometers from a body of water when you're in Baja California.
The first record of Asian immigrants in Mexico was in 1635, when Spain brought over slaves from the then Spanish-ruled Philippines. Later, in the 1930's, Chinese immigrants arrived and prodominantly occupied the banking and wholesale commerce space. Just as migrants today love to bring over their own sauces, spices, and cooking style, the Chinese immigrants introduced to the Mexican locals the art of deep-frying - and so the Baja style fish taco was born!
Fun Baja fish taco facts
The reason I'm making the 'Baja' distinction is because originally, tacos were also filled with fish. They just weren't battered and fried like they are today.
The Baja fish taco was invented in the 1950's, making them about as old as the first Mr. Potato Head toys (1952).
There is an ongoing debate between residents of the Baja California cities of Ensenada and San Felipe over which city is the true birthplace of the Baja style fish taco.
Baja fish taco deals in Toronto
Like ourselves and our ancestors, the Baja fish taco has also found itself well-travelled. You can find them in almost all parts of the world, sometimes with local adaptations that continues to evolve the dish.
Want to try some Baja fish tacos in Toronto? Dealiem has compiled several restaurants with great daily specials that you can take advantage of.
Share this :